Board of Management
Muthoni Gichohi
Chair  –  Board of Management, Murang'a Teachers College
Muthoni has served on the Board of Governors of Muranga Teachers College for the last eight (8) years, five (5) of them as the Chair of the Board. During her term as the Chair, she has provided leadership as a team leader of a very engaged Board of Governors in the governance of the college. The board under her leadership has also supported the college administration in initiating several income generating projects which have not only provided a source of food for the college but also exposed the students to projects they can undertake when they leave college. The board has also initiated an annual tree planting exercise with a view to improving and protecting the environment in the dry locality of Makuyu. Her legal firm has also given free legal advice to the college and in particular has been instrumental in assisting the college obtain a title deed for the land where it is situated.
---
Omare Catherine Wambui (Mrs.)
District Education Board Member Murang'a South
Am proud to be associated to Murang'a Teachers College as  a Board member and also as a member of District Education Board – Murang'a South District. This is the only college of its kind in the whole of Murang'a County. Together with the administration, we are fostering in raising its standards to an institution of intenational level. This dream has been realised by the fact that currently there is an exchange program between our college and Borus university for primary teachers in sweden and we aspire to have as many exchange programs as possible to equip our tutors and students with vast and dynamic pedagogical skills.
Enjoy navigating our website.
Regards
---
 Jospeh Bernard Ndungu B.A, Diped; M.Ed
Education and Management Consultant
Murang'a Teachers College is a centre of teacher educational excellence that advocates holistic formation of primary teachers who are the backbone of the formation of our primary school pupils. It is my hope that Muranga Teachers College will develop into a higher Institution of Teacher education.
jbndungu04@yahoo.com
---
David Njuguna Bernard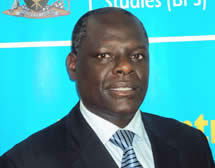 Senior Assistant Registrar
Board of Postgraduate Studies
University of Nairobi
Am happy to be a member of the Board of Murang'a Teachers College. Am always pleased to offer the vast leadership and managerial skills I have acquired in life to the college fraternity, as a way of promoting it to be a premier institution of higher learning.
Mobile: 0722 80 83 81
Email: director-bps@uonbi.ac.ke
Email: bdnjuguna@uonbi.ac.ke
bdnjuguna@yahoo.com
---
Hezekiah Macharia (Mr.)
Graduate Mechanical Engineer and holder of a Master of Business Administration degree.
Delighted to be a member of the Board of Muranga Teachers College.
We have seen the College grow from strength to strength. I look forward to see the institution become the premier Teacher Training College of choice.
macharia@twiga-chem.com