Deputy principal's office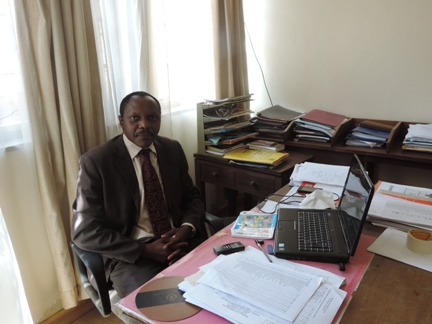 Mr. Kariuki D.G.   –  Deputy Principal
Thank you for your interest in our website. In Murang'a Teachers College, we take pride in how we prepare student teachers during the two-year training to be life-long contributors to nation building and towards the achievement of vision 203
0. The college has skilled workforce of tutors and committed support staff all bent in training qualified and disciplined teachers.
The student population of about 720 is drawn from all over the country and we appreciate the fact that our student teachers have developed admirable qualities of cultural understanding, empathy and tolerance as they go about their daily lives in the campus. We have invested heavily not only in improving the quality of teaching and learning, but also in student environment.
Our students are well behaved and will be the first to tell you how much they enjoy training in this friendly and calm environment. I am hugely proud to be associated with this great institution that provides outstanding educational training.
The office of the Deputy Principal is charged with the following key responsibilities:
Deputising the Principal
Maintaining discipline
Organising and supervising the Institution's activities and events.
Maintaining safety and security of college human and physical resources.
Appraisal of staff
Coordinating requisitions and receipts of college supplies and stores.
Best Regards
 Mr. Kariuki D.G.
Deputy Principal